Exploring the Soul and Strength of Wood, creating one of a kind, unique sculptures and structures in Scottish hardwoods.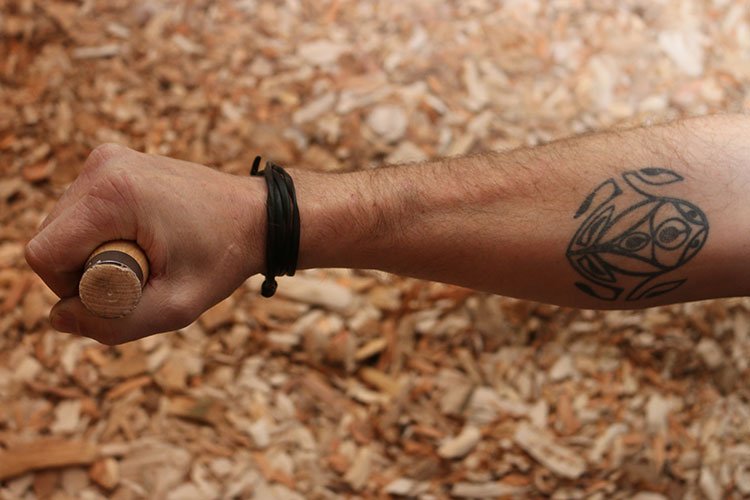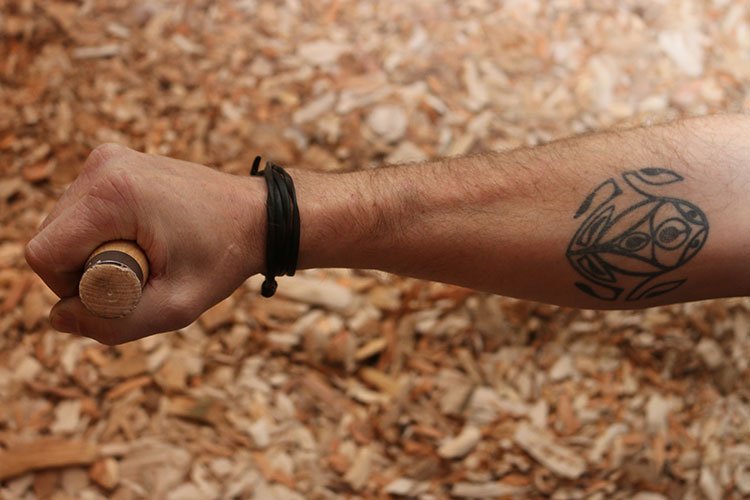 Studying at the Glasgow School of Art, but having to pull out due to ill health Guy used wood carving as part of his recovery. His work was recognised, and public and private commissions and exhibitions continued for many years.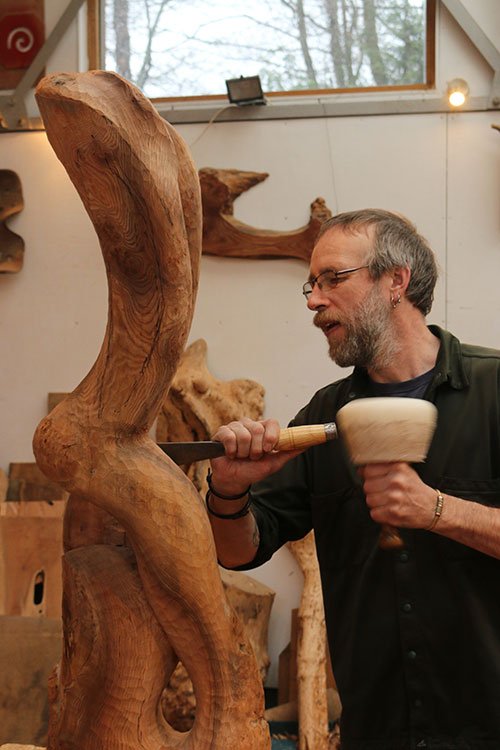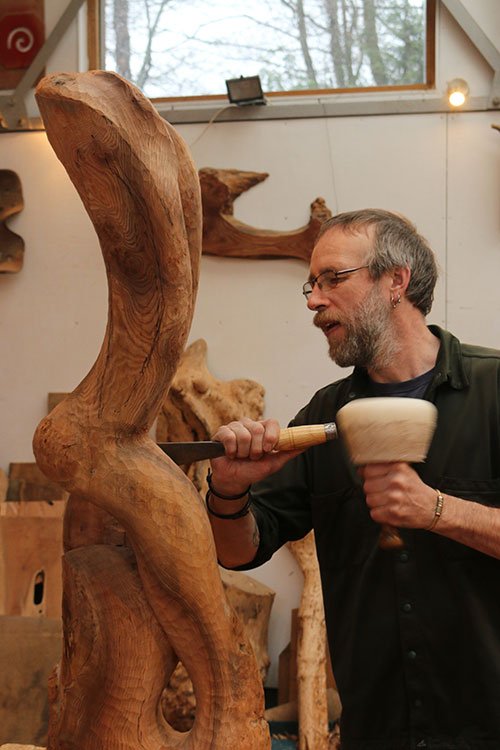 And there you have a skill which became an art form and in Guys own words,
"I combine all these skills in my business creating anything from a sculpted mirror to an oak framed barn."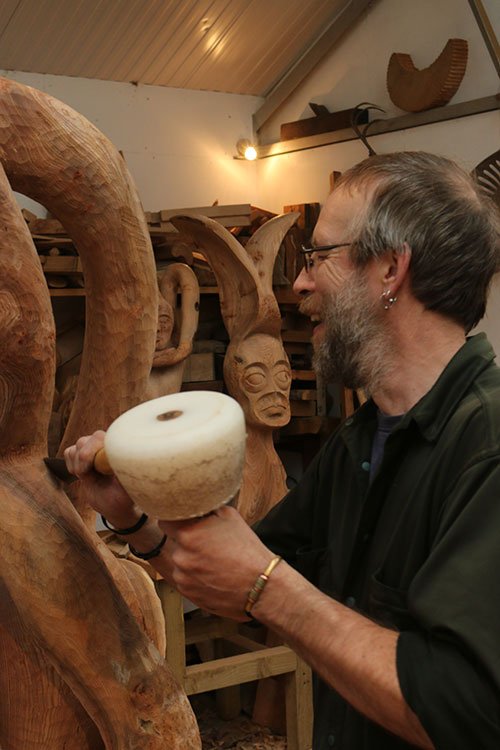 Wanting to work on a grander scale, Guy took up chainsaw carving which led to demonstrations at events across the UK. Naturally, this lent itself to learning the art of Green Oak Framing allowing him to fulfil the dream of building his own bespoke house in Argyll.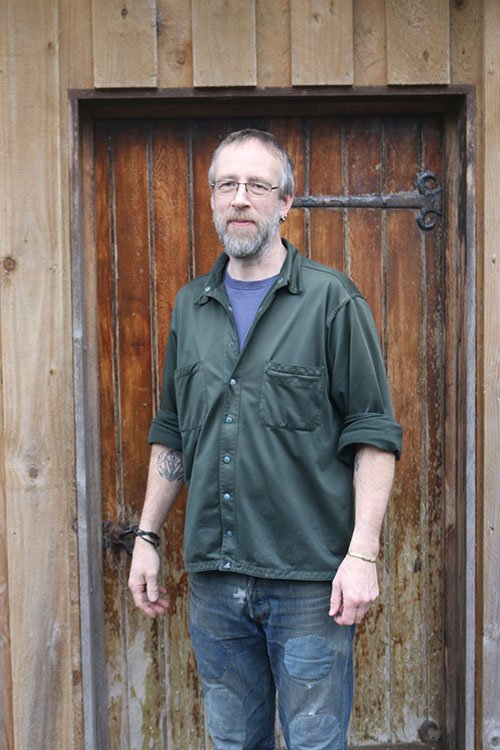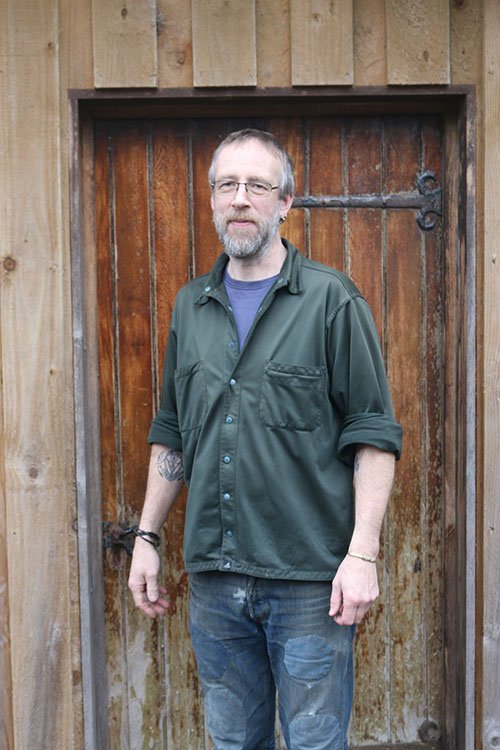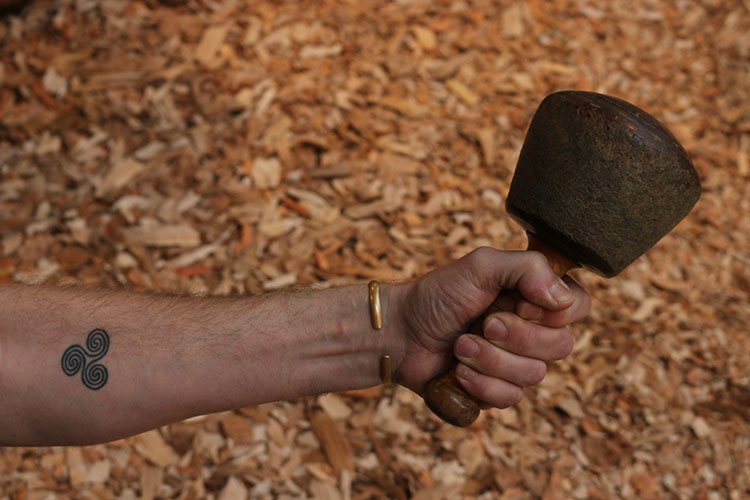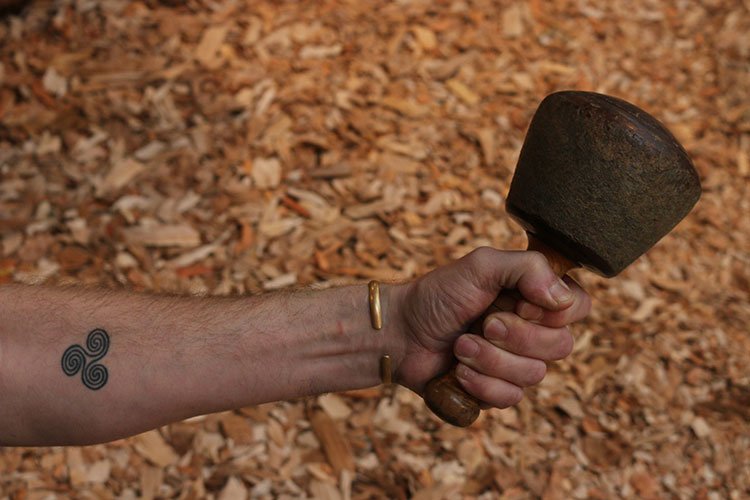 In life, as in art, the beautiful moves in curves."
"Art is magic delivered from the lie of being truth."